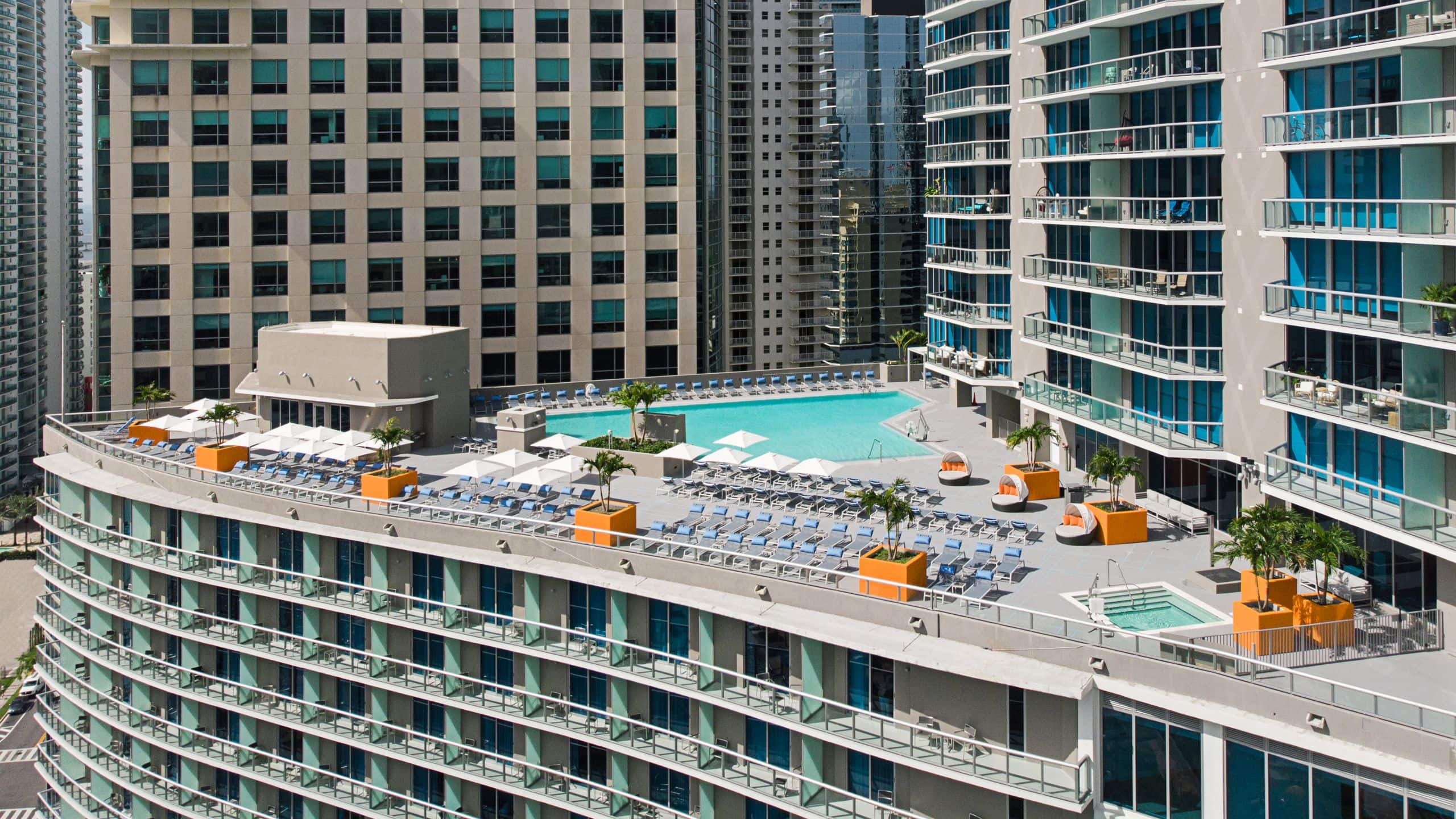 When talking about the best luxury hotels in Miami, people don't really mention Hyatt Centric. It's not as businesslike as some of the other properties in the neighborhood, it's nowhere near as beachy as the others. It's perfectly middle-of-the-road, so we think that it's a solid option for those that love luxury but don't want to overspend. Down below, we are going to focus on some of the things that make Hyatt Centric so appealing. As a bonus, we will also look at the cons.
Hyatt Centric: Pros & Cons
Let's start with the pros and they are as follows:
Amazing location on Collins Avenue. It's not the most perfect location in the world, but it's perfect for the experience that they are trying to give you.
It will take you less than three minutes to walk to the beach. Even though we mentioned that this hotel is not as beachy as some of the other properties in the area, it still needs to be mentioned that you're never too far removed from the beach if you're staying at Hyatt Centric.
The exteriors and interiors are all stylish, done in the same modern style. There's also a very distinct boutique-esque vibe that's all cozy, chic, and on-trend.
Rooms are all very clean. From ceiling to floor, they are genuinely spotless. You don't often see cleanness like that even in the most modern hotels, so Hyatt Centric Brickell Miami deserves a special shout out for that.
Innovative Spanish-Mediterranean cuisine that can be a perfect option for both adventurous and non-adventurous eaters. There are many reviews that note the fact that the food is genuinely incredible and the fact that it was one of the key reasons why the writers enjoyed their stay.
Cons include:
Pricey parking.
Comparatively small swimming pool. We are not saying that the swimming pool is tiny or anything, but some of the nearby properties offer much, MUCH bigger options for a similar price.
No direct access to the beach. Even though your walk to the beach is going to be a short one, it's still a con. At least to some people.