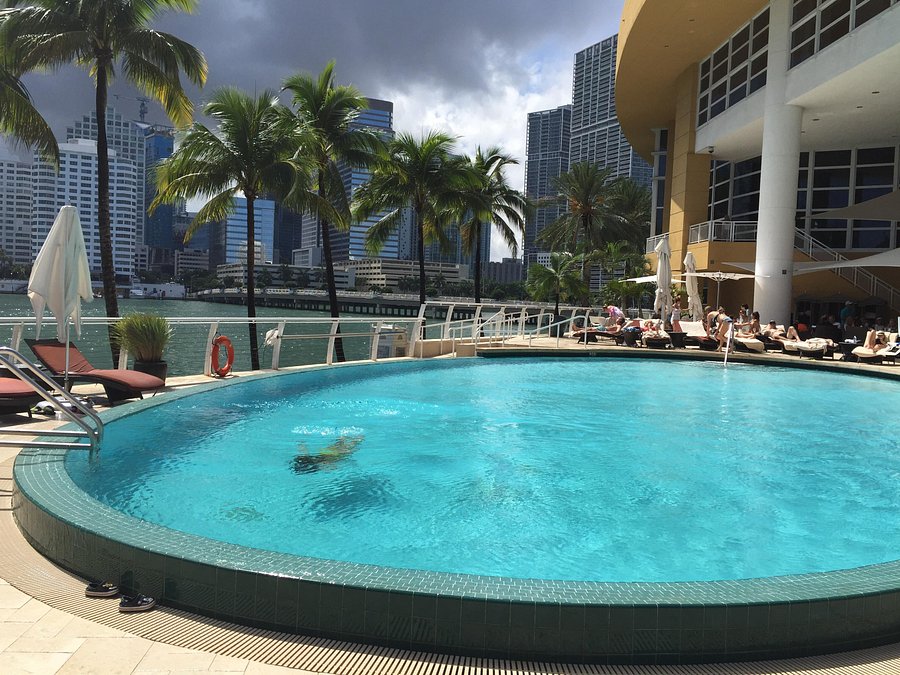 Mandarin Oriental is a beautiful hotel that is used to hosting VIP clientele, couples, businessmen, families, and everyone else in between. Most people loved everything about their stay including the views of Downtown Miami and the food. Most agree that The Mandarin Oriental is a special place to be. And while it may not be one of the more accessible hotels, it is a memorable experience and every guest should consider it. Down below, we are going to focus on the biggest pros and cons of Mandarin Oriental Miami. Read on to find out the key things to consider before making this property your top priority.
What Guests Liked and Disliked About Mandarin Oriental Miami
Among the best things about the hotel, people noted the following:
Breathtaking location overlooking Brickell Bay Drive. A nice view is a must for a hotel that wants to be a part of the elite selection of the best hotels in Miami.
Modern, spacey rooms with amazing views, nice amenities, and high-speed internet.
Outside swimming pool with views of Biscayne Bay.
Selection of restaurants and bars with an excellent selection of wines, cocktails, and foods.
The spa and fitness center is well-equipped and offers a wide range of services for those that seek relaxation and rejuvenation.
Lobby looks like it will be a great place to relax which helps set the right mood right from the start. There's also a slight touch of sophistication and luxury that really does create an interesting, unique atmosphere.
Things that guests did not like included:
Mandarin Oriental Miami is a taxi ride away from the busier/trendier South Beach center.
Sometimes service is not 10/10 perfect, which is especially noticeable because of the high standards set previously.
Some bathrooms should be renovated.
Lack of beach access. It's one of the major reasons for many negative reviews.
Within walking distance, there are not too many options for an inexpensive lunch, but this is one of those things that can be easily fixed with the above-mentioned taxi ride.